Sustainable Hardwoods
Because Hardwoods have long been sought after for their longevity, durability and value, questionable logging practices have often plagued the industry.  Sure many hardwoods are beautiful and exotic but at what cost did they get to the States. Were they illegally logged to make a quick buck? Were rain forests clear cut and the lumber hauled out in the middle of the night?
With those questions given the utmost importance, The Lumber Baron is now offering two different sustainable sources of Hardwood, Genuine Mahogany and reclaimed Kapur.
Genuine Mahogany:
Genuine Mahogany has long been prized by those in the woodworking community. The Lumber Baron is proud to be a stocking dealer of Mahogany 1×6 decking and fencing.
Mahogany is much easier to work with then it's IPE counterpart and you don't have to worry about it's cutting practices. Planted from genuine Honduran Swietenia Macrophlla (Genuine Mahogany) seeds he first plantations were established after World War 2.
Reclaimed Kapur:
Ranging in color from light orange and yellow, to rich red and purplish browns, old growth Kapur lumber has long been prized for durability, density, and beauty.
Kapur lumber often displays striking figure making it ideal for furniture and cabinetry, exquisite flooring or wall paneling or as a standalone statement mantel piece. The Kapur timber is also highly prized for external joinery, in particular for doors, window sills, and decks. Kapur lumber requires no finishing and will not rot when left outdoors where rain and sun would damage other lesser quality woods. Left untreated, Kapur lumber will weather to a soft warm shade of gray similar to the way teak weathers. When freshly cut, the timber releases a camphor, cinnamon-like odor.
max Lumber Baron
2022-04-18T13:52:27-07:00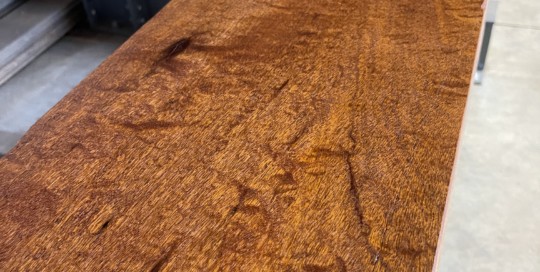 Graded FAS (First and Seconds...the highest Mahogany grade), The Lumber Baron is proud to offer over 7,000 board feet of this very special genuine Honduran Mahogany lumber. Measuring a full 4" thick, 12"-20" wide and 11'-14' in length, this exceptionally rare material would be perfect for guitar tops, exquisite cabinetry, library panels, boat building, furniture, [...]