Sustainable Flooring Options
Looking for a unique flooring option? Our sustainable flooring products are truly exquisite.
It's amazing some retailers are able to sell their flooring as genuine "wood" products. Often made of thin veneer strips on top of plywood, most new wood flooring options have little in common with products of the past. Check out these reasons why you may want to install one of our solid, sustainable flooring products, instead of the options you'll find at other flooring stores.
• Many new products are comprised of glues and other dangerous chemicals that off-gas over time. You'll find no chemicals in our solid, sustainable, flooring products.
• Short lengths look busy and cheap. Why deal with 1′, 2′ and 3′ increments when you can install long lengths instead. Our usable length average generally pushes 10′ in our sustainable flooring products.
• Wear and tear is inevitable with wood flooring over time. Try refinishing a veneered "wood" floor. You'll be lucky if you can sand it once without exposing the mystery plywood beneath.  Our solid, sustainable flooring options can be refinished over and over again, flipped over and then refinished again over and over.
• Many of today's floating floor products lack the strength of solid hardwood flooring and sound hollow under foot. That won't be the case with our solid 3/4″ sustainable flooring products.
• It always saddens me to see cheap flooring installed in the old craftsman homes in the area. Maintain the integrity of your home! Replace or repair what was there. Many times it was old growth vertical Douglas Fir, one of our stocked items.
• A number of the current flooring options have rounded corners that catch dirt where the board join together. Our solid reclaimed clear vertical grain doug fir T&G flooring product is run to a square butt joint tongue and groove pattern.
WHY THIS??????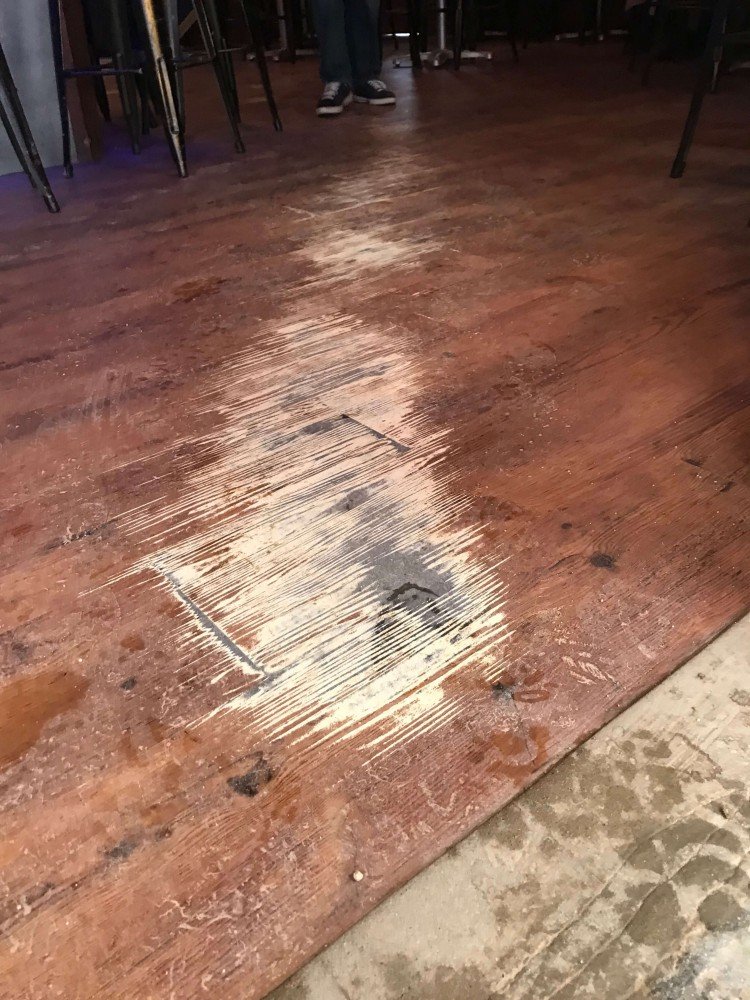 When you could have this:
max Lumber Baron
2022-07-11T11:29:56-07:00
Our reclaimed clear vertical grain doug fir T&G flooring products are truly exquisite. It's amazing that retailers are able to sell their flooring as "wood" products. Often times made of thin veneer strips on top of plywood, many new wood flooring options today have little in common with the products of the past. Check out [...]