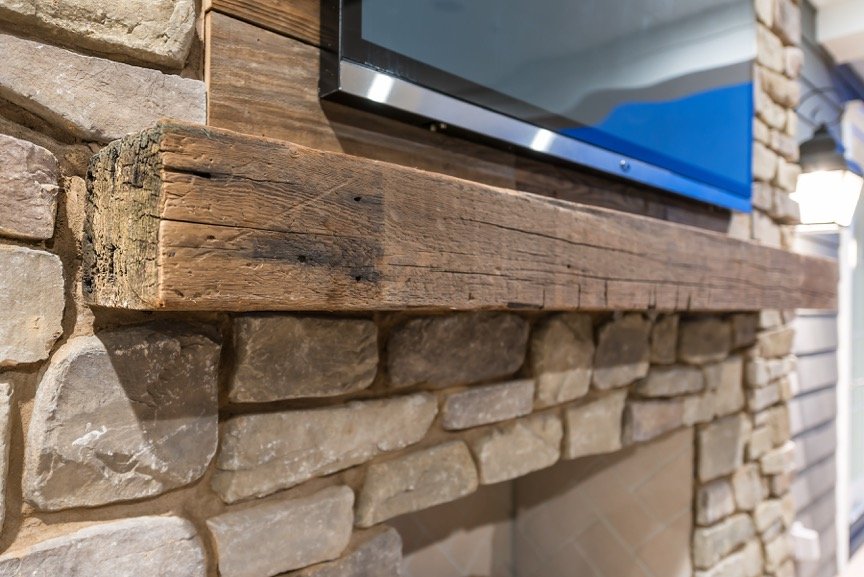 Reclaimed Hardwoods for Beautiful Projects
The Lumber Baron actively searches for hardwood lumber that can be reclaimed. When we discover a dismantling project which contains old growth hardwood lumber, we hand-select the best materials and make them available to our customers. Our reclaimed hardwoods include a variety of wood types, each with its own unique characteristic appearance and traits. The origins of our reclaimed hardwood include a number of locations:
Kentucky Tobacco Barns – If you want to use reclaimed hardwoods, beams, and timbers selected from Kentucky's antique tobacco barns are an excellent choice. Contact with curing tobacco has imbued it with unique tinting and coloration that is not available in fresh-cut lumber. Our collection of 2-by lumber and hand-hewn oak beams is perfect for creating a naturally rustic ambiance.
Kapur Timbers and Beams –From the elevator shafts of the Copper King Mine established in 1881 in Yavapai, AZ, The Lumber Baron is proud to announce the arrival of 6×8 old growth Kapur timbers. In search of dense, hardwood to support the weight of the mine shafts, theses early miners trusted their lives to the ancient Kapur trees that came out of the tropical lowland rain forests of Malaysia and Indonesia. Ranging in color from light orange and yellow, to rich red and purplish browns, old growth Kapur has long been prized for durability, density, and beauty. Kapur often displays striking figure making it ideal for furniture and cabinetry, exquisite flooring or wall paneling or as a standalone statement mantel piece. The availability of this Kapor is very limited, perhaps because the international trend towards sourcing timber from old growth rain forests has rightfully become unpopular in recent years. However, The Lumber Baron is proud to offer you this reclaimed, guilt free source.
Hand-Hewn Beams and Mantles – Reclaimed hardwoods at their finest often contain axe marks from the original harvests, with fine oak grain and texture. Perfect for exposed interior beams or mantles, this wood is an example of Kentucky craftsmanship from days gone by.
Reclaimed Hardwoods for Durability and Appearance
Old growth lumber from the late 1800's and early 1900's was widely used where durability and strength were of supreme importance. Reclaimed hardwoods are heavier than similar lumber produced today, and only experienced mills like The Lumber Baron can turn out milled and surfaced material with a finish you can count on because of the density of the wood. In some cases, such as Kapur, reclaimed lumber is the only source available and only from a handful of dedicated lumber companies.
The Lumber Baron is Your Leader in Reclaimed Hardwoods
The Lumber Baron is dedicated to providing only the highest quality reclaimed hardwoods. We search locations where these products can be salvaged and hand-select the finest materials from those locations. We love these reclaimed old growth beams and timbers that have already stood the test of time and achieved their own unique coloration and textures in the process. We have been providing local customers with top-notch reclaimed hardwoods for nearly 5 years. Our large selection of reclaimed hardwoods, in addition to our ability to assist you with milling custom sizes in our facility, makes us the choice for reclaimed hardwoods in the San Francisco Bay Area.
max Lumber Baron
2022-04-18T13:52:27-07:00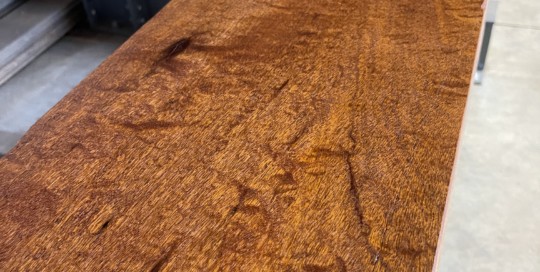 Graded FAS (First and Seconds...the highest Mahogany grade), The Lumber [...]