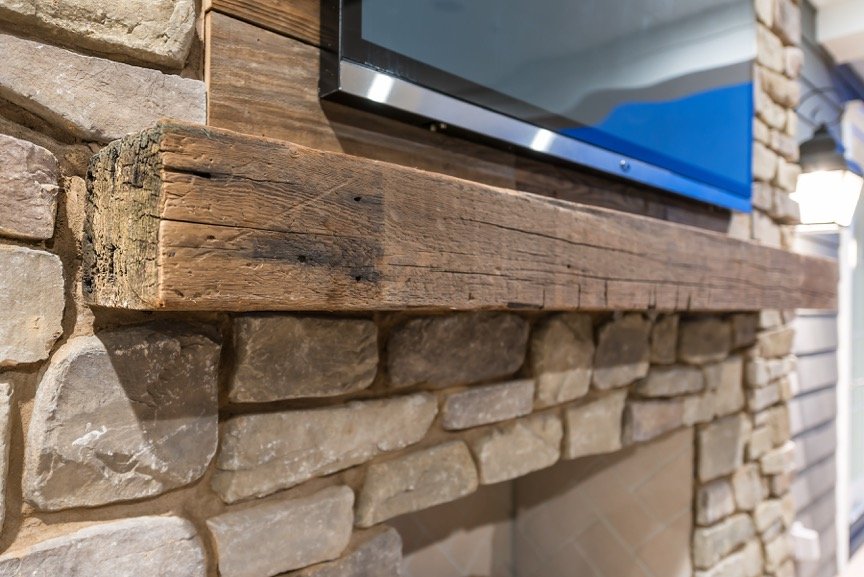 Reclaimed Hardwoods for Beautiful Projects
The Lumber Baron actively searches for hardwood lumber that can be reclaimed. When we discover a dismantling project which contains old growth lumber, we hand-select the best materials and make them available to our customers. Our reclaimed hardwoods include a variety of wood types, each with its own unique characteristic appearance and traits. The origins of our reclaimed hardwoods include a number of locations:
Ipe Hardwood – Ipe, also known as Brazilian Walnut and Lapacho, is old growth lumber that is considered to be one of the most durable of the reclaimed hardwoods. It is naturally resistant to rot and decay and has a natural coloration which ranges from a darker brown to olive. Exceptionally hard and dense, this type of wood can be difficult to work with, requiring a knowledgeable mill for planing and joining. It is well-suited for high-traffic applications or outdoor use.
Kentucky Tobacco Barns – If you want to use reclaimed hardwoods, beams, and timbers selected from Kentucky's antique tobacco barns are an excellent choice. Contact with curing tobacco has imbued it with unique tinting and coloration that is not available in fresh-cut lumber. Our collection of 2-by lumber and hand-hewn oak beams is perfect for creating a naturally rustic ambiance.
Hand-Hewn Beams and Mantles – Reclaimed hardwoods at their finest often contain axe marks from the original harvests, with fine oak grain and texture. Perfect for exposed interior beams or mantles, this wood is an example of Kentucky craftsmanship from days gone by.
Mahogany Timbers and Beams – Old growth Honduran Mahogany is recognized as some of the most prized reclaimed hardwoods on the market today and is only available in reclaimed form. Its strength and durability are unmatched, and the coloration is a sight to behold. The Lumber Baron is happy to offer timbers and beams from the Copper King Mine of Yavapai, Arizona, which was built in 1881.
Reclaimed Hardwoods for Durability and Appearance
Old growth lumber from the late 1800's and early 1900's was widely used where durability and strength were of supreme importance. Reclaimed hardwoods are heavier than similar lumber produced today, and only experienced mills like The Lumber Baron can turn out milled and surfaced material with a finish you can count on because of the density of the wood. In some cases, such as Honduran Mahogany, reclaimed lumber is the only source available and only from a handful of dedicated lumber companies.
The Lumber Baron is Your Leader in Reclaimed Hardwoods
The Lumber Baron is dedicated to providing only the highest quality reclaimed hardwoods. We search locations where these products can be salvaged and hand-select the finest materials from those locations. While we do provide green and new-cut lumber, our specialty is in old growth beams and timbers that have already stood the test of time and achieved their own unique coloration and textures in the process. We are the Bay Area's expert on old growth timber and reclaimed hardwoods, and we would be happy to show you why. We have been providing local customers with top-notch reclaimed hardwoods for nearly 40 years. Our vast selection of sizes and types of hardwoods, in addition to our ability to assist you with custom sizes in our clean facility, makes us the choice for reclaimed hardwoods in the San Francisco Bay Area.